Frequently asked questions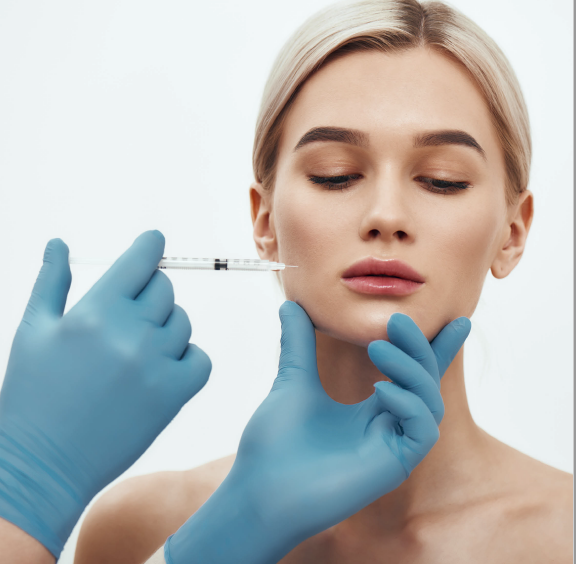 How does Botulinum Toxin work?

Botulinum toxin is injected into muscles and works by blocking nerve impulses to the injected areas. This reduces muscle activity that causes facial wrinkles.
When will I notice the results of a Botulinum toxin treatment?

You may see improvements within 1-3 days after the initial injection. It will continue to improve and the significant results will show up 1-4 weeks later. The effects will last for 3-6 months and the duration may differ depending on each individual and treatment methods.
How long does Botulinum Toxin last?

If you are satisfied with the results and want to maintain them, you should receive regular treatments. Injections may be repeated with the effect of a previous injection has diminished, but generally no sooner than 12 weeks. You should consult with your Cosmetic Nurse for the best time to receive touch-ups.
What are the possible side effects of Botulinum toxin?

The most common side effects are slight redness or a bruise at the injected site. These side effects resolve in minutes to hours. Other side effects of botulinum toxin treatment can be seen rarely and are headache, flu like illness, eyelid drooping and nausea. These are usually mild and transient.
Can Botulinum Toxin help reduce excessive sweating under the arms?

Yes, this is an effective treatment to temporarily reduce excessive sweating. Botulinum Toxin works by blocking the secretion of the chemical that activates sweat glands. With some tiny injections in the axilla (arm pit) sweating can be reduced for several months. Spring is a good time to have these botulinum injections as sweating is often worse in the summer months.
How long does Dermal Filler last?

Light filler may last 3 months where as Volume filler may last 12 to 18 months. Your Nurse injector will help you choose the correct Neuramis product according to your treatment goals and budget.
When will I notice the results of a Dermal Filler treatment?

Unlike Botulinum A Toxin which takes up to 2 weeks to be fully active, Neuramis works immediately. However there may be some initial redness and mild swelling and so the best results are noticed 2 to 3 days later.
What are the possible side effects of Dermal Filller?

Side effects from Neuramis are usually mild and transient. Slight redness and puffiness usually settle within a few hours to days. The best result is usually 2 to 3 days later. These side effects can usually be covered with makeup and are relieved by keeping the area cool. If you feel your side effects are more pronounced then contact your nurse injector for advice.